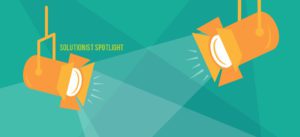 7 Questions with Christina Luecke
Last modified on April 20th, 2021
In this
Solutionist Spotlight
, we're catching up with Senior Safety Consultant Christina Luecke. Based in Florida, her PhD, in Environmental and Occupational Health brings value every policyholder visit – especially when it comes to industrial hygiene in the workplace. Learn more about Christina's thoughts on Mondays, bringing variety to her role, personal travels and more in her answers to our 7 questions below.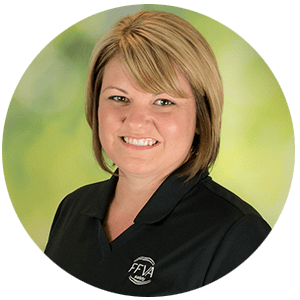 Solutionist Spotlight: Christina Luecke
What do you think is the most important quality needed for success? In this job – flexibility. We have to bend and flex to individual personalities, processes, and situations on a daily basis. In general – drive has been the biggest contributor to my success. Without drive, it does not matter how smart and capable you are – drive is the one part of the equation that cannot be missing.
What's your favorite aspect of your job? My favorite aspect of my job is variety! I get to work with so many different people, in so many different settings. I get to help solve varying types of problems related to occupational health and safety and get to be a part of helping our policyholders make their workplaces safer every day.
Which day of the work week are you the most productive? Monday, of course! After the weekend, I am ready to go!
As a kid, what did you want to be when you grew up? An eye surgeon.
Have any "hidden talents"? I love interior design and have decorated many rooms and even a few entire condominiums over the years for friends and friends of friends.
What do you like to do in your spare time? Cook, spend time with my family and dog, hike and walk, and find new restaurants.
What is your most treasured possession? Honestly, it's my wedding/engagement ring – it reminds me every time I look at it where we started and how far we have come. It reminds me of the preciousness of my family. On a less sappy note, it would be a 45 RPM record by INXS that I have signed by all of the members of the band.
BONUS: Where is the best place you've traveled to and why?
My husband and I spent 10 days touring Belgium. I loved the small towns with rich history and taking the train around the country. We spent most of our days walking the towns and immersing ourselves in the culture and food. Looking for more
Solutionist Spotlights
?
Click here
Sustainable Workforce in an Aging Society The workforce is graying but far from fading By 2030, we're staring down a...
more
Read more