Annual Report
FFVA Mutual's Annual Reports share our financial highlights, results of operations and plans in progress to enhance our operations and customer experiences. In our 2022 Annual Report, our President Alan Hair shares a message with a focus on reasons to choose FFVA Mutual for workers' comp coverage and the value being a mutual insurance company brings to our agents and policyholders.
Download the 2022 Annual Report
See Prior Years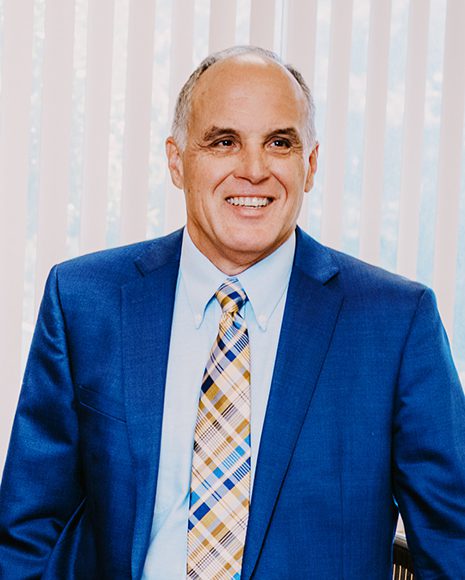 Learn More About Alan
A Message from Our President
While much of the commercial Property and Casualty insurance market experienced some level of turmoil in recent years, the Workers' Compensation line of insurance performed well. Because of this positive performance, we have seen in rate decreases, expanded capacity, and fierce competition among insurance companies. All of this is good news for policyholders yet creates a challenging environment for service-oriented companies such as FFVA Mutual which specialize in Workers' Compensation insurance.
Why should an insurance agent and insurance buyer choose FFVA Mutual when there are other options with flashier marketing strategies available?
The answer is simple – because FFVA Mutual is singularly focused on Workers' Compensation, and we do it better! Our safety and loss prevention training and services are unmatched in the industry. Our proactive, claims-adjusting philosophy is designed to quickly and effectively respond when accidents happen and deliver the necessary medical care and other resources to meet the needs of injured workers. Our underwriting team is thoughtful in its evaluation of risk and strives to provide the most appropriate policy options. Each policyholder has a dedicated account service team that works together to give our agents, policyholders, and injured workers the best customer experience and results possible. Choosing a Workers' Compensation carrier is about securing these best-in-class services to achieve the most favorable outcomes possible.
Also, because we are a "mutual" company, our leadership avoids distractions like managing stock prices, quarterly earnings reports, or meeting revenue projections to satisfy stockholders. This allows all of us to focus on serving and benefiting our stakeholders, which include our policyholders, Solutionists, appointed agents, and the injured workers to whom we provide care and benefits.
All of this is carefully woven into the Company's mission and vision statements and into the Strategic Plan that guides our Solutionists every day.
We are grateful for the support we have received over the years through our business relationships and look forward to growing together in the future!
Sincerely,
President & CEO
Previous Years
2021 Annual Report
2020 Annual Report
2019 Annual Report
2018 Annual Report