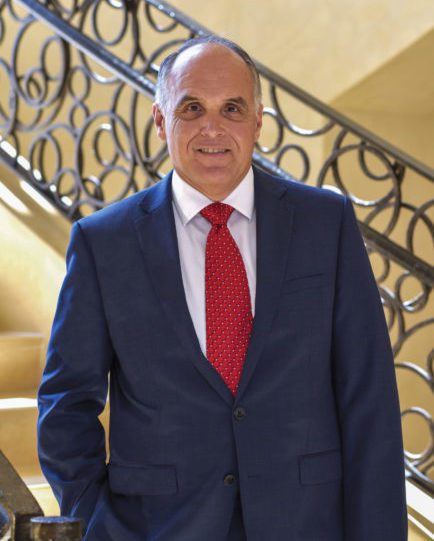 Alan Hair
President & CEO
"I am extremely optimistic about the future of this great organization and very excited to step into a new and expanded role. FFVA Mutual is fortunate to have a very experienced, dedicated, and talented team of professionals that will propel the organization forward in this new decade! Together we will build on a solid foundation of financial strength, sound underwriting, proactive claims management, and expert safety services by implementing innovations in technology and adapting business processes to meet the evolving needs of our business partners and policyholders!"
Alan Hair is responsible for the overall leadership of FFVA Mutual. His strong financial background and transformational management style positions the company for future growth and a leader in the workers' compensation industry.
Prior to becoming the company's president and CEO, Mr. Hair served as FFVA Mutual's Secretary/Treasurer and CFO for 25 years overseeing all accounting and finance, information technology, risk management and personnel matters. He also participated in strategic and operational planning as a leading member of the executive team.
A licensed CPA, he is a graduate of the University of Central Florida with a B.S.B.A. in Accounting and holds the Chartered Global Management Accountant (CGMA) designation from the American Institute of Certified Public Accountants. In addition, he serves on the board of directors for the Florida Workers' Compensation Insurance Guarantee Association, Orlando Sports Foundation and several other charitable organizations.
An Orlando native, Mr. Hair earned a B.S.B.A. in Accounting from his hometown's University of Central Florida.